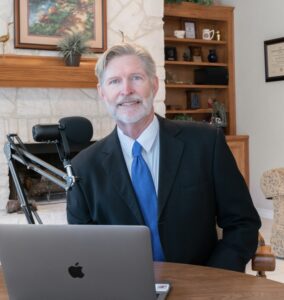 JAMES DUERR - FOUNDER OF THE AGENT REFERRAL NETWORK
WHEN JUST ANY AGENT IS JUST NOT GOOD ENOUGH. You need a Berkshire Hathaway HomeServices Award Winning Agent to buy or sell a luxury home in Athens, Greece;  click on email James for an introduction to a professional real estate agent to buy or sell your Athens dream home.
Listen to podcasts on Spotify and all major podcasts channels, click here: https://open.spotify.com/show/0U3QsKUXzJX8TZpm0koln8
If you prefer to watch on YouTube, go to: https://www.youtube.com/@luxuryhomesworldwide
Things to Do in Athens, Greece
Parks and zoos
Parnitha National Park is punctuated by well-marked paths, gorges, springs, torrents and caves dotting the protected area. Hiking and mountain-biking in all four mountains are popular outdoor activities for residents of the city. The National Garden of Athens was completed in 1840 and is a green refuge of 15.5 hectares in the centre of the Greek capital. It is to be found between the Parliament and Zappeion buildings, the latter of which maintains its own garden of seven hectares. Parts of the City Centre have been redeveloped under a masterplan called the Unification of Archeological Sites of Athens, which has also gathered funding from the EU to help enhance the project. The landmark Dionysiou Areopagitou Street has been pedestrianised, forming a scenic route. The route starts from the Temple of Olympian Zeus at Vasilissis Olgas Avenue, continues under the southern slopes of the Acropolis near Plaka, and finishes just beyond the Temple of Hephaestus in Thiseio. The route in its entirety provides visitors with views of the Parthenon and the Agora (the meeting point of ancient Athenians), away from the busy City Centre.
The hills of Athens also provide green space. Lycabettus, Philopappos hill and the area around it, including Pnyxand Ardettos hill, are planted with pines and other trees, with the character of a small forest rather than typical metropolitan parkland. Also to be found is the Pedion tou Areos (Field of Mars) of 27.7 hectares, near the National Archaeological Museum. Athens' largest zoo is the Attica Zoological Park, a 20-hectare (49-acre) private zoo located in the suburb of Spata. The zoo is home to around 2000 animals representing 400 species, and is open 365 days a year. Smaller zoos exist within public gardens or parks, such as the zoo within the National Garden of Athens.
From Wikipedia the Free Encyclopedia
Luxury Home Buyers Agent
in Athens, Greece
When you need help finding the right dedicated home selling agent in Athens, Greece, look to Buy a Home Global. We are dedicated to giving you custom support when you wish to buy or sell your luxury home. We have years of experience in the real estate industry and home markets all over the US.
We understand your needs and then help you find the perfect real estate agent for you. Contact us today for more information.
Home Buyers Agent Referrals
Sometimes, buying the right home is a matter of finding the right real estate agent. If you are in the market for a home and want to make sure your unique desires are met, finding the right real estate agent can be crucial.
We have a real estate agent network that connects all over the U.S., so when you come to us in search of the perfect agent, we will match you to your best real estate agent in any state you wish. With the right people on your team, you will be able to find your dream home easily.
For more information or to schedule an appointment, head over to our contact page and fill out the form. We will get back to you as quickly as possible.