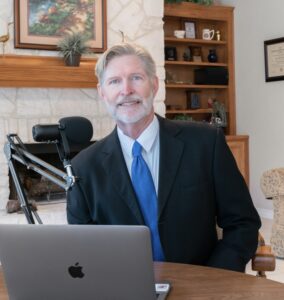 James Duerr - Realtor
James Duerr - Luxury Realtor, Commercial Realtor and  Texas Ranch Realtor. James is your Forever Agent to assist you in all your real estate transactions, whether it is your luxury home on Ocean Drive in Corpus Christi, Texas; a beachfront resort for enjoyment and rental income or a 1000 acre ranch.... James can and will do it all for you.
James's hometown is Corpus Christi Texas where he attended public school and off to Texas A&M University to obtain an engineering degree.  After working  in Houston after graduation. James returned to Corpus Christi where he raised his family.
James specializes in luxury homes, Texas ranches and investment properties for his clients.
James knows the Corpus Christi Texas Community, where he served as a Board of Regent for Del Mar College, led a fight to combat excessive spending as a Board Member of the Nueces County Appraisal District, a Graduate of Leadership Corpus Christi and then President of Leadership Corpus Christi Alumni Association.
As a Texas Ranch Realtor and hands on Texas ranch owner, James takes pride in his knowledge of Texas unique tax exemptions for agricultural and wildlife.  James's knowledge and hands on experience also extends to ranch living off the grid with solar energy and representing green energy land transactions.
As a retired Engineer, James utilizes his critical thinking skills to represent his clients to help them build real estate as part of their wealth portfolio.  James is the Realtor to trust and benefit from his diverse experience as engineer, business owner and Realtor. 
For investments, James has first hand experience with investment properties in three states, ranches and access to local award winning agents at www.BuyAHomeGlobal.com where James is the founder of this exclusive Private Referral Network. 
James is your Forever agent and the first Realtor to call for buying of selling real estate in Corpus Christi, Texas or anywhere in the United States and WorldWide.
Things James Enjoys doing in Corpus Christi, Texas.... 
Growing up in Corpus Christi was an amazing experience, here are a few of the activities to enjoy for your next luxury Corpus Christi home:
Surfing:

Nothing is more beautiful than sitting on your surfboard in the Gulf of Mexico at sunrise and sunset and catching that perfect wave.

Texas State Aquarium:

Spend a day at the Texas State Aquarium and get up close with a variety of fishes including sharks!!! The Texas State Aquarium also offers educational programs and special events.  I recommend an annual Membership to take the family often. 

Fishing:  Rent a boat and guide and explore hundred miles of redfish fishing on the Intercoastal Canal.
The Art Museum of South Texas: The Art Museum of South Texas (AMST) permanent collection has grown from its inception in the 1940s, expanding in earnest with the 1972 opening of the Philip Johnson designed building on the Bayfront. It now includes more than 1,850 works of art and continues to grow. The diverse collection is an important teaching tool with works focused on the art of the Americas, especially from Texas and the region. Works of art on paper make up a major part of the collection, along with paintings, photographs, sculptures, glass, ceramics, crafts, and large installation pieces. Works of art from the collection are shown in the AMST galleries, at the Antonio E. Garcia Arts and Education Center, on the Texas A&M University-Corpus Christi campus, and occasionally via loans to other institutions.
Crabbing:

Often overlooked, this activity is fun and easy and blue crabs are the tastiest crabs you will ever eat!!

Natual History Museum:

You got to see it!! Right next to the Port of Corpus Christi and afterwards watch the ships past by.

Hooks Baseball:

If you're a sports fan, watch a Hooks baseball game and get an upclose view of Minor League Baseball players, destined to take the next step and play on the Houston Astros Professional Baseball Team

.
Corpus Christi Downtown District:

Take a leisurely walk through the charming downtown area, which is known for its unique shops, art galleries, restaurants, and vibrant nightlife. Don't miss the opportunity to sample the local cuisine including seafood, mexican and sushi.

Beach to Bay Relay Marathon:

Grab 5 other friends and run the relay marathon from the beach at Padre Island all the way to the seawall downtown on Corpus Christi Bay.  i.e. Beach to Bay !!!

Windsurfing:

Corpus Christi has some of the best wind and is a worldwide destination for windsurfing.  Don't forget to keep your sailboat at the Corpus Christi marina.
These are just a few of the many attractions and activities Corpus Christi has to offer. Whether you enjoy outdoor waterfront adventures, arts and culture, or dining experiences, there's something for everyone in this vibrant city. There are many advantages of raising your family in Corpus Christi, Texas or having a second luxury home on the Corpus Christi Bay, Padre Islands Channels, on the Gulf Coast beach or in neighboring towns such as Port Aransas or Rockport.  Reach out to James and he will help you enjoy this Texas Coastal Paradise.
LUXURY Home Buyers Agent
in Corpus Christi, Texas
When you need help finding the right dedicated luxury home selling agent in Corpus Christi, Texas, look to Buy a Home Global. We are dedicated to giving you custom support when you wish to buy or sell your home. We have years of experience in the real estate industry and home markets all over the US.
We understand your needs and then help you find the perfect real estate agent for you. Contact us today for more information.
Luxury Home Buyers Agent Referrals for Corpus Christi, TX
Sometimes, buying the right luxury home is a matter of finding the right real estate agent. If you are in the market for a home and want to make sure your unique desires are met, finding the right real estate agent can be crucial.
We have a real estate agent network that connects all over the U.S. and the world, so when you come to us in search of the perfect real estate agent, we will match you to your best real estate agent in Texas or any state you wish. With the right people on your team, you will be able to find your dream home easily.
For more information or to schedule an appointment, head over to our contact page and fill out the form. We will get back to you as quickly as possible.